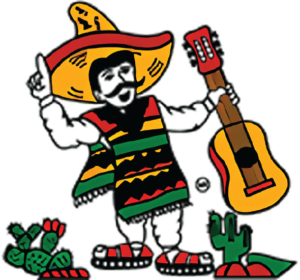 Cold Drinks and Party Vibes on the Mexican Border
The first bar as you enter Nuevo Progreso, Pancho's Bar is conveniently located inside El Disco Super Center, MX so you can take a quick break from your shopping with a nice, cold beer or our top shelf tequilas.
If you're hungry, pair a drink with a delicious plate of chimichangas, panchos, red snapper, or any of our other amazing dishes and you've got yourself an unforgettable dining experience.
Our Clients Believe in Us
Here Is What They Are Saying
"Great place to have a drink and order some good tex-mex food. Their bistek lonches were delicious, granted this is the first time I had one of those. The milanesa steak (breaded steak) was fried just right and had a very good flavor. The top shelf margarita I ordered on the rocks was excellent, so was the piña colada. Atmosphere is very lively with a 2 member band playing some country and mexican norteña music. Prices are affordable about average for this town. Definitely added to my list of favorite bars to visit in Nuevo Progreso."
"Enjoyed this place! Nice ambiance and food was great. We went with a party of six people and no one had a complaint. The food came out quick and hot and most impressive was our waiter. What a cheerful guy and on the ball. Wish I could remember his name, he made us feel very welcomed."
"LOVE visiting Panchos when I'm down in the Valley. My family and I always have a great time!'
"Delicious breakfast, great service with a smile, and amazing drinks. Try the Mangonada! The chilachiles in the red sauce with the Mexican cheese, yum!"
"Always a fun place. We stop there every time we go to Mexico. The food is delicious and the margaritas are among the very best anywhere. The staff are friendly, courteous and take care of the customer"